Stefanie Holland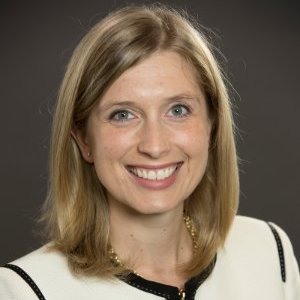 Director of International Government and Regulatory Affairs
Stefanie Holland is the Director of International Government and Regulatory Affairs at The Computing Technology Industry Association (CompTIA). She is responsible for the development, advocacy, and implementation of CompTIA's policy positions with respect to international trade and the global digital economy. Stefanie works with CompTIA member companies to identify and manage priority trade issues in the U.S., China, Japan, India, the UK and other markets.  She also represents CompTIA members at multilateral and international institutions.
Prior to CompTIA, Stefanie was the Director for International Policy at the U.S. Chamber of Commerce. While at the Chamber from 2007-2016, Stefanie worked on successful campaigns to win congressional passage of trade agreements with a handful of nations, including most recently, Colombia, Panama and South Korea. She played a key role in the Chamber's international business priorities and promoting the Chamber's international trade agenda including: Trade Promotion Authority (TPA), a Trans-Pacific Partnership (TPP) agreement, the Transatlantic Trade and Investment Partnership (TTIP), and reauthorization of the Export-Import Bank on behalf of the business community.
Stefanie is the past President for the organization Women in International Trade (WIIT) and previously served on its Board and as co-chair for the WIIT Legislative Initiatives Committee. Prior to joining the Chamber, Stefanie worked at Barbour Griffith & Rogers (BGR), a premier lobbying firm in Washington, DC.  She holds a Masters of Arts in International Commerce and Policy from George Mason University and a Bachelor's degree in Business Administration from St. Norbert College in DePere, WI.